From Bakersfield to San Diego, we can lower your company's operating costs!
Power Medic Technologies, Inc. has been a family owned automotive battery business since 1958. After his father, Ross A. Allaire expanded the business and turned it into one of the largest industrial forklift battery full service centers in Southern California. For over 40 years, we have been repairing, rebuilding, and recycling batteries at an unparalleled volume. Our goal is for our clients to get the most out the money they have already spent. At Power Medic Technologies, we will lower your operational costs and we can even prove it through a free evaluation and demonstration!
We offer a proprietary service which is a better alternative to premature battery replacement, that will also lower your company's operating costs! We can offer you a proven alternative to balancing that you never knew existed. We are the industry's best kept secret! Our preventative maintenance product is guaranteed to increase productivity and generate substantial lead acid battery cost savings. Let us show you the way to your future savings!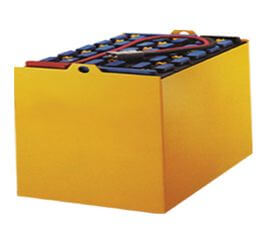 Free Evaluation
We find the source of your battery issues and find a solution tailored to your specific needs. Our focus will always be to keep your existing motive power dollars working for you. Essentially, we want you to get the most out of your invested money.
Free Demonstration
Without a doubt, you will see, in your own facility, the cost of operating your battery fleet drop significantly. We can prove it!
Let Power Medic Technologies, Inc. be the ones to evaluate, demonstrate, repair, rebuild, recondition, replace and recycle your lead acid batteries! Contact us today schedule your FREE evaluation and demonstration!